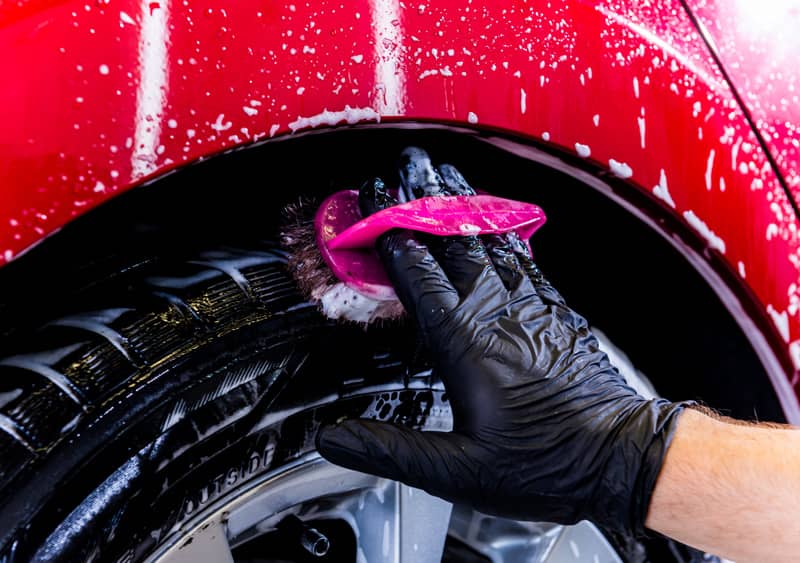 Jacked Up Truck & Jeep Outfitters (serving Austin, Round Rock, Leander, and surrounding Texas areas) encourages our customers to know that tire maintenance is essential for vehicle performance. By following the maintenance schedule outlined in your owner's manual, you can extend the life of your tires and ensure consistent performance.
Proper tire maintenance is essential for vehicle performance and safety. By following a few simple steps, you can extend the life of your tires and ensure consistent performance. Use the following tips to help you stay on top of tire maintenance:
Tips to Help You Stay on Top of Car Tire Maintenance
Check your tire pressure regularly to ensure proper inflation. Underinflation can lead to excess heat, uneven tire wear, and decreased braking or handling capabilities. This may cause structural failures, such as blowouts and tread separation. Properly inflated tires will maximize tread life, improve handling, increase fuel efficiency, and overall driver safety.
Rotate your tires regularly to extend their life and improve handling. The recommended rotation pattern for your vehicle can usually be found in your owner's manual. Keep in mind that tire rotation will not prevent or circumvent wear issues caused by worn mechanical components.
Get your tires balanced to prevent vibration and improve handling. Out-of-balance tires can cause vibrations that can be felt in the steering wheel, floorboard, or seat. These vibrations may become more noticeable at higher speeds. Balancing tires is necessary during initial installation and after a tire has been remounted.
When installing new tires, always do it in sets or pairs. This is because adding one new tire to a rotation cycle can cause instability and create vehicle handling issues. Therefore, whenever new tires are needed, two new tires should be installed on the rear of the vehicle, and the partially worn tires should be moved to the front of the vehicle.
When storing tires for the next season, it is important to store them in a cool, dark, and dry place. Tires should be stored away from solvents, grease, oil, or any ozone-producing electrical equipment. Exposure to these substances can damage the tires and shorten their lifespan.
It is also important to inspect your tires regularly for signs of abnormal wear or damage. Look for punctures, embedded objects, cracks, or bulges. If you notice any of these problems, it is important to have your tires repaired or replaced as soon as possible.
In addition, it is always advisable to have a spare tire in your vehicle. Ensure that it is properly inflated and that you know how to change it. You never know when you might need it.
The Rubber Manufacturer's Association (RMA) recommends checking your tires every month. This typically takes no more than five minutes. Other mechanical issues may contribute to uneven tire wear, so it's important to address them to maximize tire life and vehicle performance.
Effective tire maintenance ensures safety, longevity, and environmental sustainability. Properly inflated, rotated, and inspected tires offer improved traction, handling, and fuel efficiency, leading to fewer accidents, lower costs, and reduced carbon emissions.
Come visit us in person or get in touch online for all your tire needs and service inquiries. We are here to help you in any way we can!