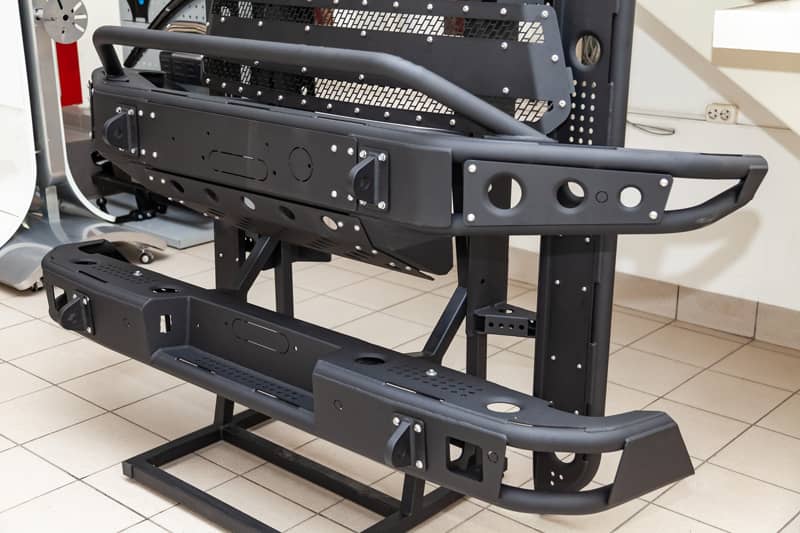 Jacked Up Truck & Jeep Outfitters is your one-stop shop for off-road trucks and Jeep bumpers in Austin, Texas. We can help you keep your vehicle safe and functional with our durable bumpers. Our bumpers are designed to withstand even the most demanding off-road conditions, and they can also be equipped with a variety of accessories to meet your specific needs.
We offer a wide selection of bumpers for all makes and models of trucks and Jeeps, including bumpers with winches, off-road lighting, tow hooks, D-rings, and more. We will help you find a bumper that is both practical and stylish.
Did you recently install bigger tires and find them rubbing against your front bumper or wheel well? We can help! Our team will work with you to find a bumper that's the right width to accommodate your new tires. Call (512) 230-5759 or visit our Jeep and truck accessory shop today! We serve Austin, Round Rock, Leander, and other nearby communities within Texas.